Bubal Hartebeest Print | Lost Fauna Series | Original Illustration Poster | Digital Print
Dafna Freidenreich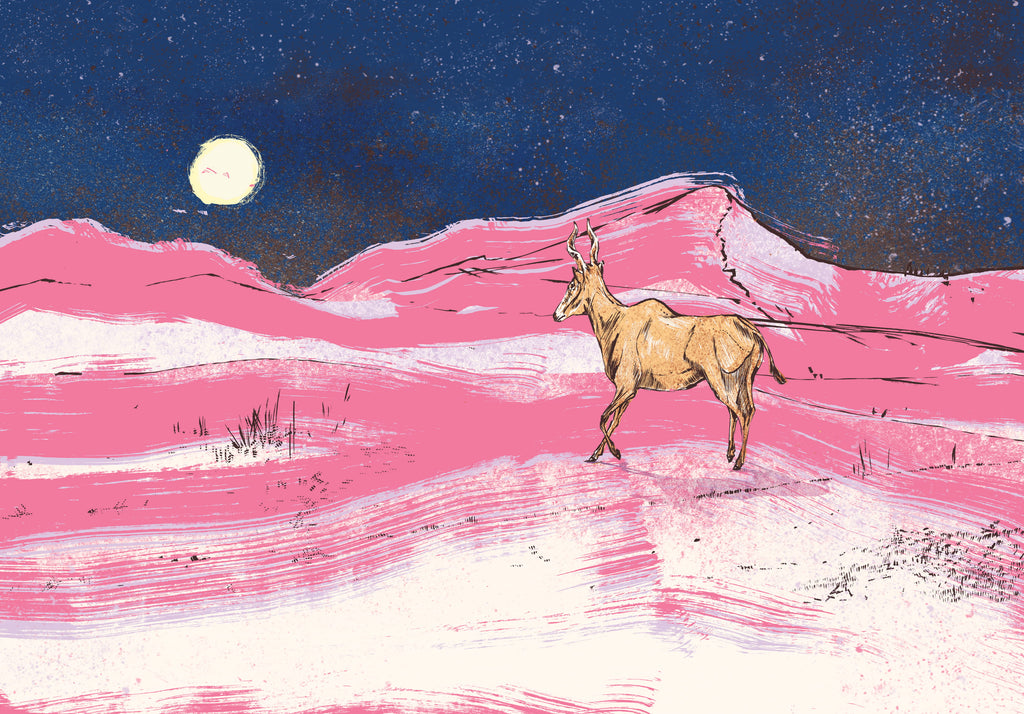 Bubal Hartebeest
Latin name: Alcelaphus Buselaphus Buselaphus
Year of extinction: 1923
An original illustration by Dafna Freidenreich from her series "Lost Fauna", an ode to animals that became extinct in the last era.
A3 (11.69 x 16.53 in // 29.7 x 42 cm)
A2 (16.53 x 23.39 in // 42 x 59.4 cm)
Printed in full color on 130g fine art acid-free matte paper.
Ready for framing.
We ship our products 3-5 days from the sale.
Framed print takes up to 14 business days.

Thanks for flying with us.