2 Lifeguards having fun | by Noa Goffer
Noa Goffer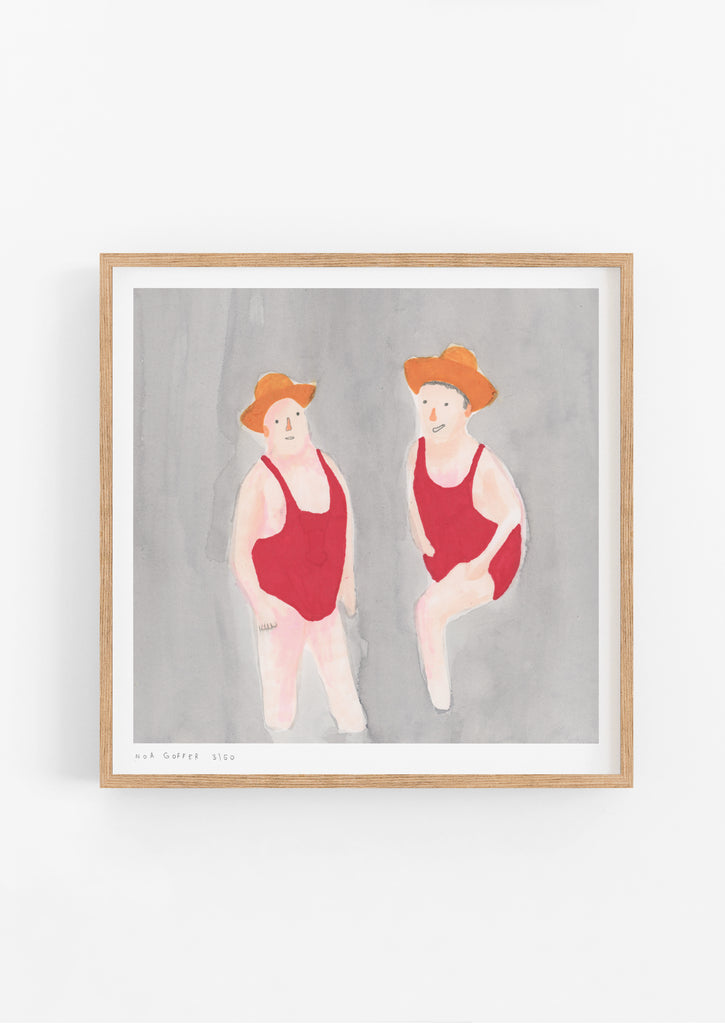 An original print illustrated by Noa Goffer
This square print is available in the size: 
11.7 x 11.7 in // 29.7 x 29.7 cm
Printed in high quality, full color on 270 gram, acid-free paper.

Signed and numbered by the artist, ready for framing.
We ship our products 3-5 days from the sale.
Framed print takes up to 10 business days.